A sailboat without any wind is stranded in the water; it is not fully functioning according to its design. However, when a gust of wind comes and fills that canvas sail, the entire ship is propelled forward!
Mike served as pastor to college students and young adults at First Baptist Church, Jonesboro, GA from 2010 until 2017. Early in 2017, Mike and Sarah began to feel God preparing their hearts for a new adventure. Victoria had been on Sarah's heart several years earlier. They began praying for clarity on what God's next assignment might be and received a call from Ashley Austin soon after. Ashley had begun Canvas Church on the Westshore five years earlier and shared with them his vision to see another campus start in Oak Bay. A group of people had been meeting once a month already, and he asked if Mike and Sarah would pray about moving to Victoria to take leadership over that second campus of Canvas Church.

In July 2017, Mike and Sarah and their boys took a trip to Victoria to see what God was doing and pray. During their time on the island, God made it clear in a variety of ways that the next chapter of their lives was to be in Oak Bay. In January 2018, Mike and Sarah packed up their lives and moved 2,800 miles to join God in His activity in Oak Bay! Every life tells a story, and the Blackabys are excited about their next chapters on Vancouver Island. They would love for you to contact them to hear more of their story or come to see what God is doing in Oak Bay. You can reach them by email: mike@canvasoakbay.ca
LEAD PASTOR

Mike grew up outside of Calgary, Alberta, where he completed college at Ambrose University. In 2008, he moved to the southern United States where he earned his Master's of Divinity from Southeastern Seminary and his PhD in Worldview and Apologetics from Southern Seminary. Mike and Sarah were married in 2013 and have three boys, Everett, Luca, and Finley.
Canvas Church filters everything we do through four main values.

1. Jesus. This is His church, and He is its architect (Matthew 16:18). Ultimately, Canvas Church is part of a much bigger picture: The Kingdom of God. As the Head of the church, Jesus sets the agenda for Canvas and everything we do is for His glory and to make Him known.
2. Relationships. Humans are social creatures by nature, and the church displays this in a unique way through the Body of Christ (1 Corinthians 12:12-27). Canvas desires to bring a diversity of people together in unity as part of the same spiritual family. All of our ministries are done through the context of relationships.
3. Families. The faith is meant to be passed on from generation to generation (Deuteronomy 6:46-47; 2 Timothy 1:5). We desire to bring the younger and older generations together, and to see families strengthened by the ministries of Canvas. Additionally, we believe that salvation brings people together into a common spiritual family. Regardless of a person's biological family, the church fills in the gaps of their family tree.
4. Community. God has called believers to be "salt" and "light" in the world (Matthew 5:13-16), and so we believe our community should be blessed because we are here. For this reason, we seek to involve ourselves in tangible ways in our community by serving and participating, as well as praying.
At Canvas Church, we believe...
I. God - He is perfect in all His attributes (all-knowing, all-powerful, all-loving) and is the one true God. He is Trinity, three persons but one in essence, existing as Father, Son, and Holy Spirit.
II. Jesus - The Son of God. He was conceived by the Holy Spirit, born of a virgin, lived a sinless life, performed miracles, died on the cross, was buried, bodily resurrected, ascended to the right hand of the Father, and will one day return in glory and power.

III. Holy Spirit - He is God, co-equal and co-existent with the Father and the Son. He convicts us of our sin and is the chief agent of regeneration and sanctification. The Holy Spirit indwells every believer, empowering each one to live a godly life.

IV. Scripture - The 66 books of the Bible are God's inspired word, infallible in their teachings and authoritative in matters of life and faith. V. People - All people are valuable because they are created in the image of God and are loved by their Creator. However, all people have a sinful nature and are thus guilty and separated from God, each in need of saving.

V. People - All people are valuable because they are created in the image of God and are loved by their Creator. However, all people have a sinful nature and are thus guilty and separated from God, each in need of saving.

VI. Salvation - God has provided salvation from our sins through the death and resurrection of Jesus, who provided an atoning sacrifice on our behalf. People are saved by grace through faith, not human merit.
VII. The Church - The church is the local and tangible manifestation of the Kingdom of God, made up of those who have been "born again." They are the "Body of Christ," consisting of many individuals, unified by Christ as the head. The church's mission is to take the gospel of Jesus to all nations.

VIII. Eternity - People continue to exist after physical death, either with God in heaven or separated from God in hell.

IX. Baptism and the Lord's Supper - Jesus gave His followers two visible symbols, the ordinances of Baptism and the Lord's Supper. In Baptism, a person publicly and visibly proclaims their belief in Jesus' death and resurrection and His authority as Lord. In the Lord's Supper, believers symbolically remember Jesus' sacrifice on the cross for their sins.

In essential beliefs, we have unity - in non-essential beliefs, we have liberty - in all beliefs, we show love.

Sometimes life seems like a motorboat. We feel like we are in charge and moving fast…until we run out of gas. Other times, life seems like a raft. We are afraid to float aimlessly so we paddle with all our might…until we run out of strength. What if life is meant to be more like a sailboat?

At Canvas, we come together with other people to lift up our lives as a canvas sail and then wait on the wind. We cannot manufacture or control the wind (John 3:8), but we can align our lives with it (Galatians 5:25). In both the Old Testament Hebrew and the New Testament Greek the word translated "wind" is the same word used for "spirit." At Canvas Church, we come together to lift up our lives as a sail, allowing the Holy Spirit to take us on the incredible journey He has planned for us!
Canvas Church started on the Westshore in 2014 with a desire to help people discover their place in the family, story, and mission of God. In 2017, a second campus began in Oak Bay meeting at the historic Oak Bay Beach Hotel. In 2018, Canvas Oak Bay moved into the Monterey Recreation Centre and launched weekly gatherings on March 31st, 2019. Canvas is about Jesus, relationships, families, and community. However, the best way to discover Canvas is to be a part of it. Your life is part of a much bigger story. At Canvas, there is a place for you!
We are grateful for the many individuals who have supported us on this journey, as well as partnerships with churches in Georgia, Mississippi, Texas, South Carolina, and Washington. Canvas Oak Bay is also in partnership with Canvas Church Victoria, the Canadian National Baptist Convention, and the Send Network of the North American Mission Board.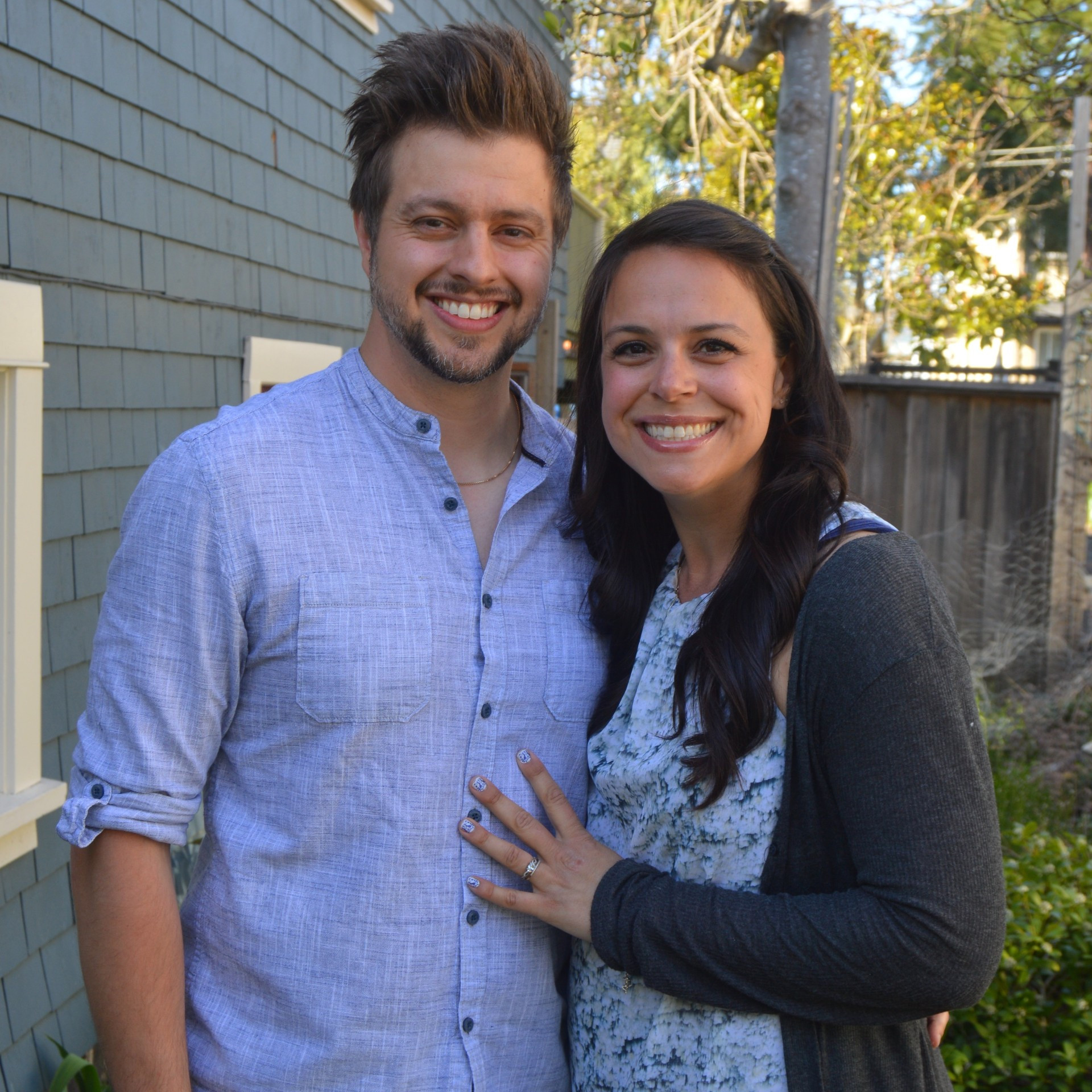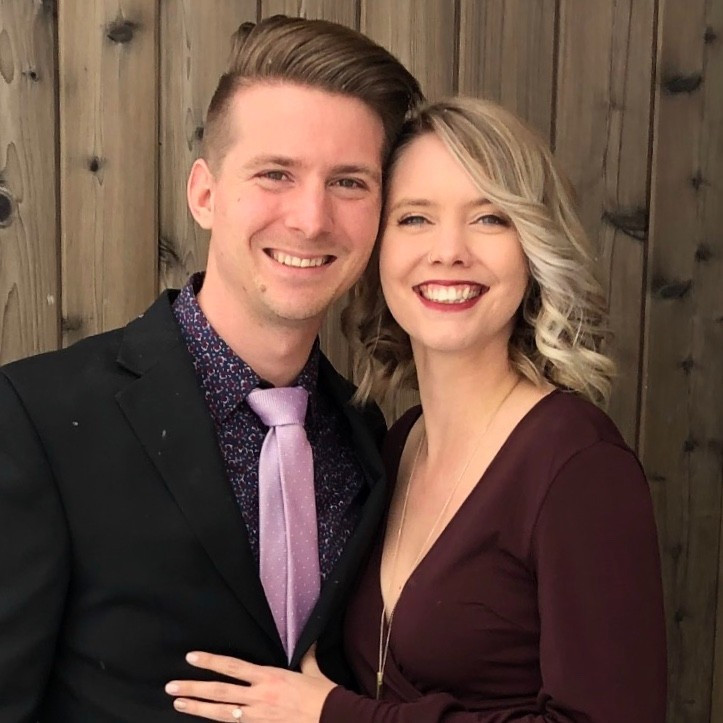 WORSHIP LEADER

Jake grew up all over rural Saskatchewan, finally settling in the small town of Tisdale. He began taking piano lessons at the age of 5, playing on worship teams at age 15, and has been playing and leading in worship ever since. Jake received his Bachelor of Arts in Music from Briercrest College and Seminary. He has since contributed to a number of different musical projects, ranging from hip-hop to contemporary worship. Jake has served in worship ministry at every church he has attended, including leading as a worship pastor for a year. Jake is happily married to his beautiful wife, Kim.
Jake senses God's call on his life in two specific ways. The first being to lead God's people in worship. The second is to encourage, equip and develop musicians as they grow in their faith in addition to their own musical gifting and expression.

Jake first started feeling God call him to Vancouver Island while on tour with his band in 2015. Victoria had been on his heart ever since. After meeting at a youth conference in 2018, Mike invited Jake to come and see what God was doing in Oak Bay. It was clear this was where God was leading. In September 2018, Jake moved to Victoria to join the Canvas team.
MEDIA & DESIGN

Eli and Lisa are the proud parents of Sarah (and her brother and sister). With more than 25 years of experience in graphic design through his company MyTGuy Designs, it is only natural - and joyful - to be able to support Mike and Sarah at Canvas Oak Bay.
Overlapping those 25 years of graphic design, Eli has more than 30 years of experience as youth minister, associate pastor, and church planting pastor. In addition, he served on staff with the North American Mission Board in the early 2000s. His experience in both ministry and design marry into the ability to think with church leadership in developing aligned and cost-effective solutions to support the ministry efforts of the church as they share the message of Jesus Christ. Among the things that he has managed, designed, and produced for Canvas Oak Bay are:
Note Cards

Signs

Backdrop Banner

Logo Design

Sermon Note Sheets

Guest Registration Cards
This website

Pop-up Banners

T-shirts

Door Hangers

Posters

Name Tags

Pens