Wherever you happen to be in your personal faith journey, we hope these resources are helpful to you. Raise your sail and allow God to move you forward.
Visit or subscribe to our Youtube channel here
If you are interested in signing up for our weekly E-news, you can do that here:

Reading the Bible is one of the greatest ways to grow in your faith and understanding. Here are two websites that provide various plans to help you build the habit of reading God's Word daily. Whether you desire to read the entire Bible in a year, read the New Testament in a year, or simply get started with reading 5 minutes a day, these resources are a great tool to help you reach your goals.




Henry Blackaby's modern classic Experiencing God has sold millions of copies and has been translated into dozens of languages. The profound truths of that book have had a life-changing impact on countless individuals around the world.
Henry's two oldest grandsons, Mike and Daniel, along with Henry's son Tom, have teamed up to share those truths with a new generation of young people. In this book, the authors take the famous "7 Realities" of Experiencing God and re-package them to speak into the lives of teens and young adults.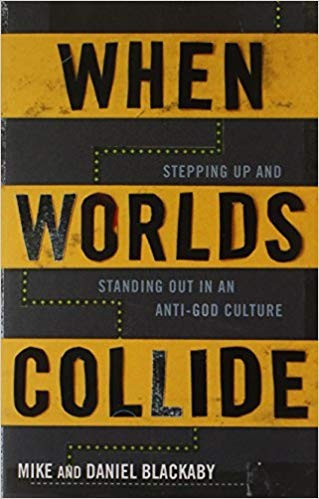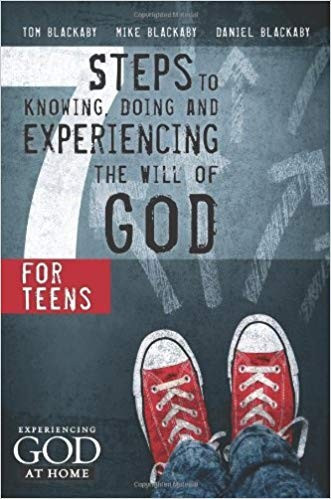 Our Media-driven world puts enormous pressure on young Christians to abandon their faith in favour of a secular worldview. Writing to a teenage and young adult audience, brothers Mike and Daniel Blackaby explore three common responses this tension.
A person can "Cave-In," conforming to the world around them or abandoning their faith altogether. Another option is to become a "Cave Dweller" by seeking to insulate themselves away from secular influences and living a sheltered life. Finally, one can choose to be a "Collider" who holds on to their faith while also effectively engaging in the world around them.
This book is Mike and Daniel's case for becoming a "Collider." Packed with humourous stories, cultural engagement, and biblical wisdom, the Blackabys provide plenty of practical application for young people to face the inevitable collisions of life.
To listen/download audio of our gatherings,
visit our sermon page here

To watch past videos of Canvas gatherings, go to our video page here